Thanks to this blog, I've been very fortunate to be exposed to South African wines to a greater degree than the average person. Whether it was being invited to wine estates to try new vintages and compare them to old vintages, or simply getting to taste rare and unusual wines at dinner and events. I'm grateful for all those experiences. I learnt a lot and met some great people who have a hand in making the wines. Plus I got to enjoy amazing wines!
Whenever I would go out to dinner with friends, they would pass me the winelist and I would choose wines for the table. I generally did a good job and I enjoyed it. But now that I'm living in the UK, I know very little. I obviously still know how wine is made and and can ask intelligent questions about wine, but everything else is new. New countries (France, Portugal, Spain, etc), new wine regions, new grape varieties, new wine styles… I'm lost when I look at a wine list here. If I am presented with a winelist, I just choose any South African wine I can find, and that has worked well so far.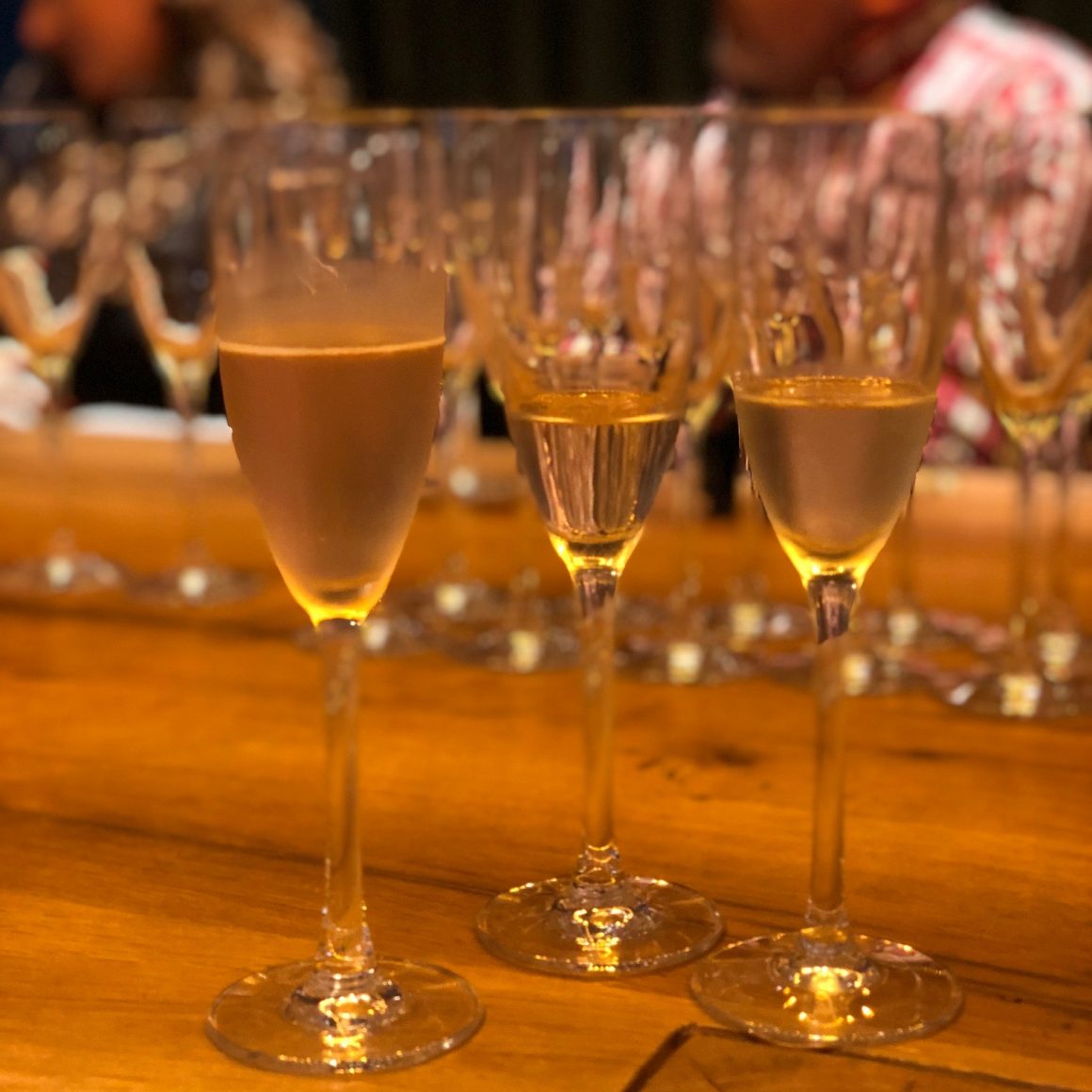 I do also miss MCC. Prosecco is very popular here but it's not made the same way as MCC and Champagne, so it's not at the level of MCC. The legit French Champagne is too expensive. MCC fits nicely between those options, but it's not easy to find here. Until now that is. The other night I was invited to an evening with Simonsig MCCs, presented by Debbie Thompson, the cellar master at Simonsig.
I love having wine presented by the winemaker, as opposed to a sales person. You learn so much more and all your questions are answered, without someone having to 'get back to you on that'. Debbie has been involved with winemaking at Simonsig for 20 years, so she definitely knows her stuff.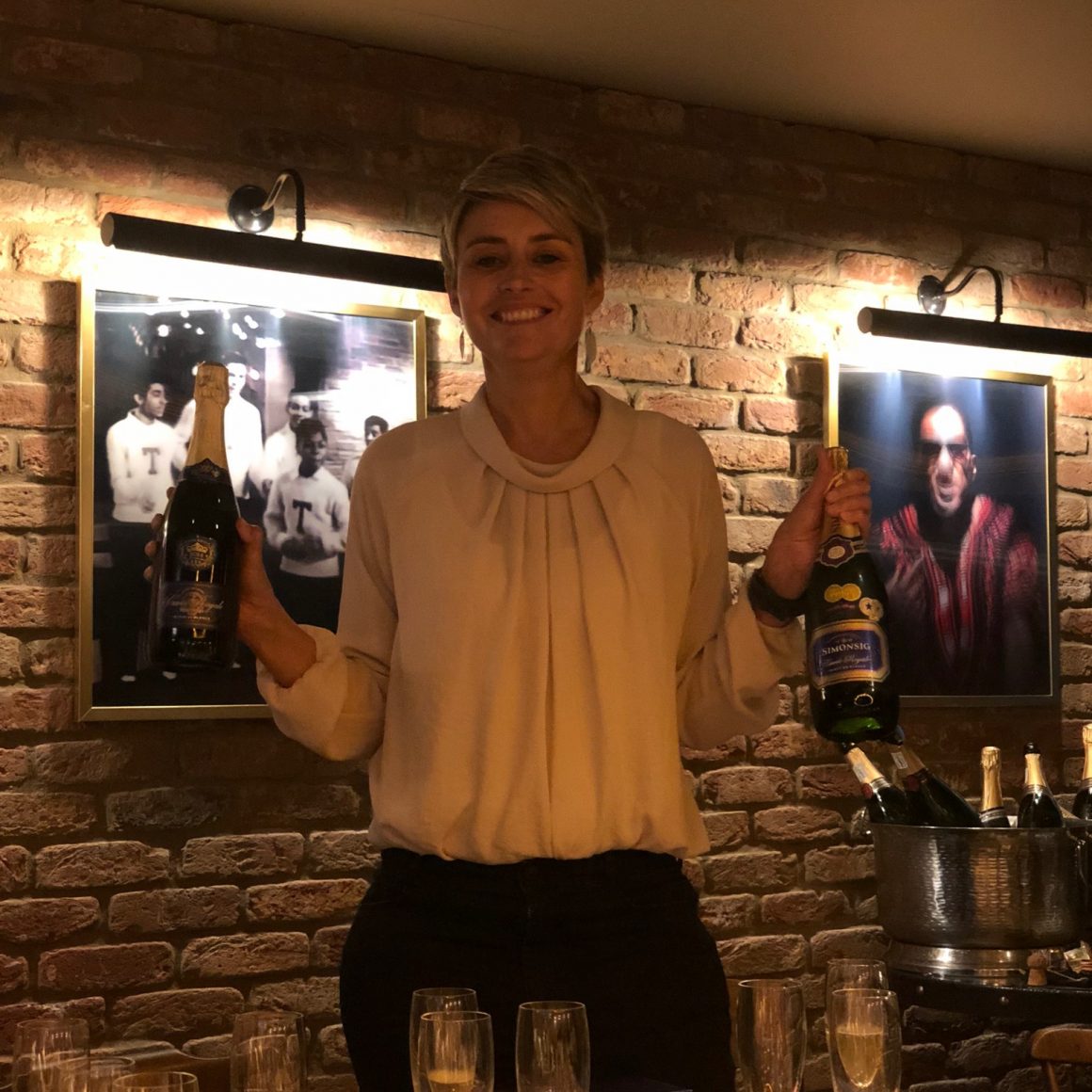 The event was organised by Cap Classique, a new business, created with the aim of bringing South African MCC to the people of Britain, so that they can fall in love with it like we have. They represent several brands, including two of my favourites, Simonsig and Silverthorn.
The tasting took place at a very cool hotel / member's club called, The Curtain, in Shoreditch. The room we had was perfect for the occasion. We were given the opportunity to taste several vintages of the Kaapse Vonkel, as well as the Kaapse Vonkel Brut Rosé and the premier MCC in the line-up, the Cuvée Royale which is made from 100% chardonnay.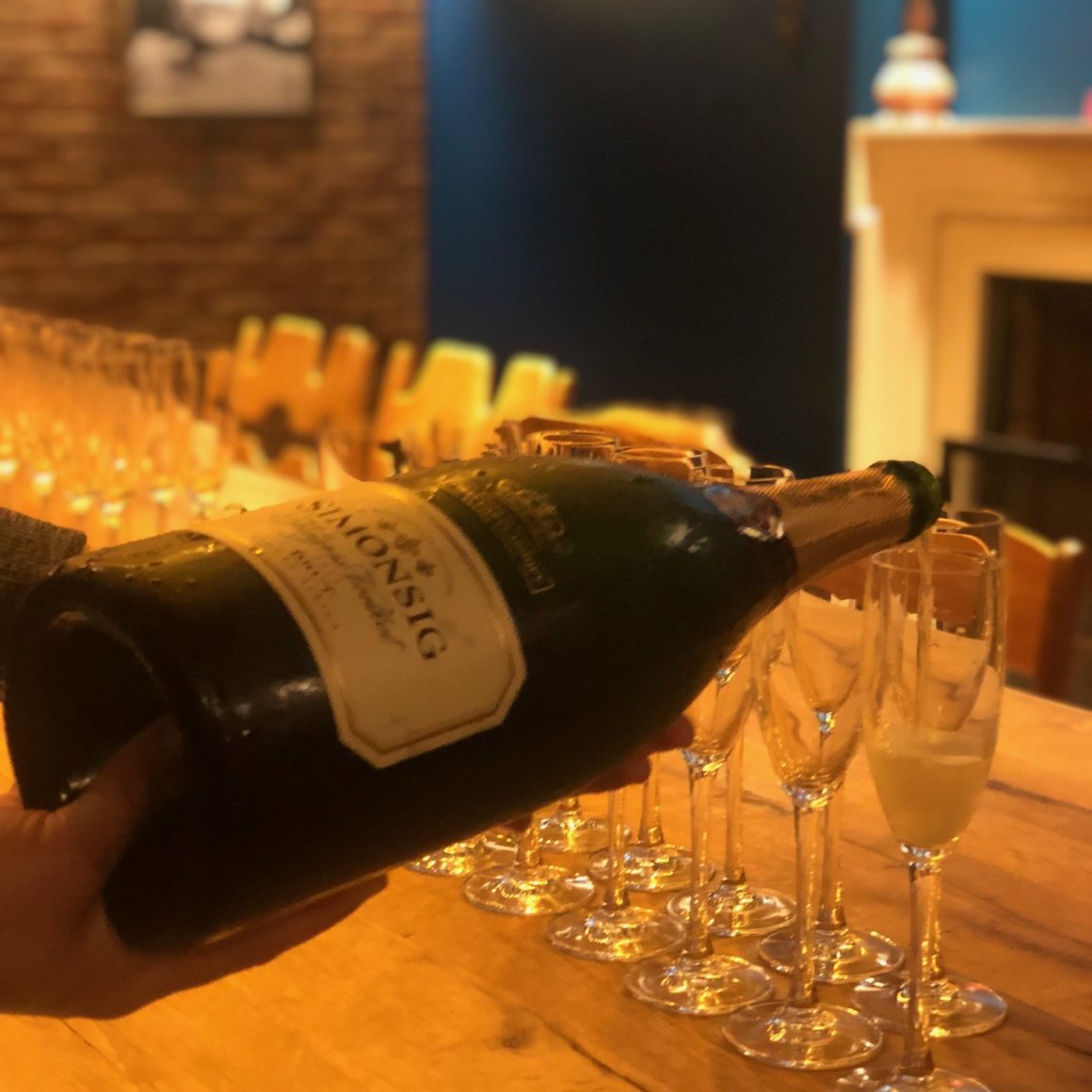 For those of you unfamiliar with the history of Kaapse Vonkel, it was actually the first bubbly in South Africa produced using the Champagne method, which was later named Methode Cap Classique (MCC). Since then, Simonsig has been producing consistently high quality MCC at a remarkably approachable price point. Kaapse Vonkel is probably the best know MCC in South Africa and always gladly welcomed.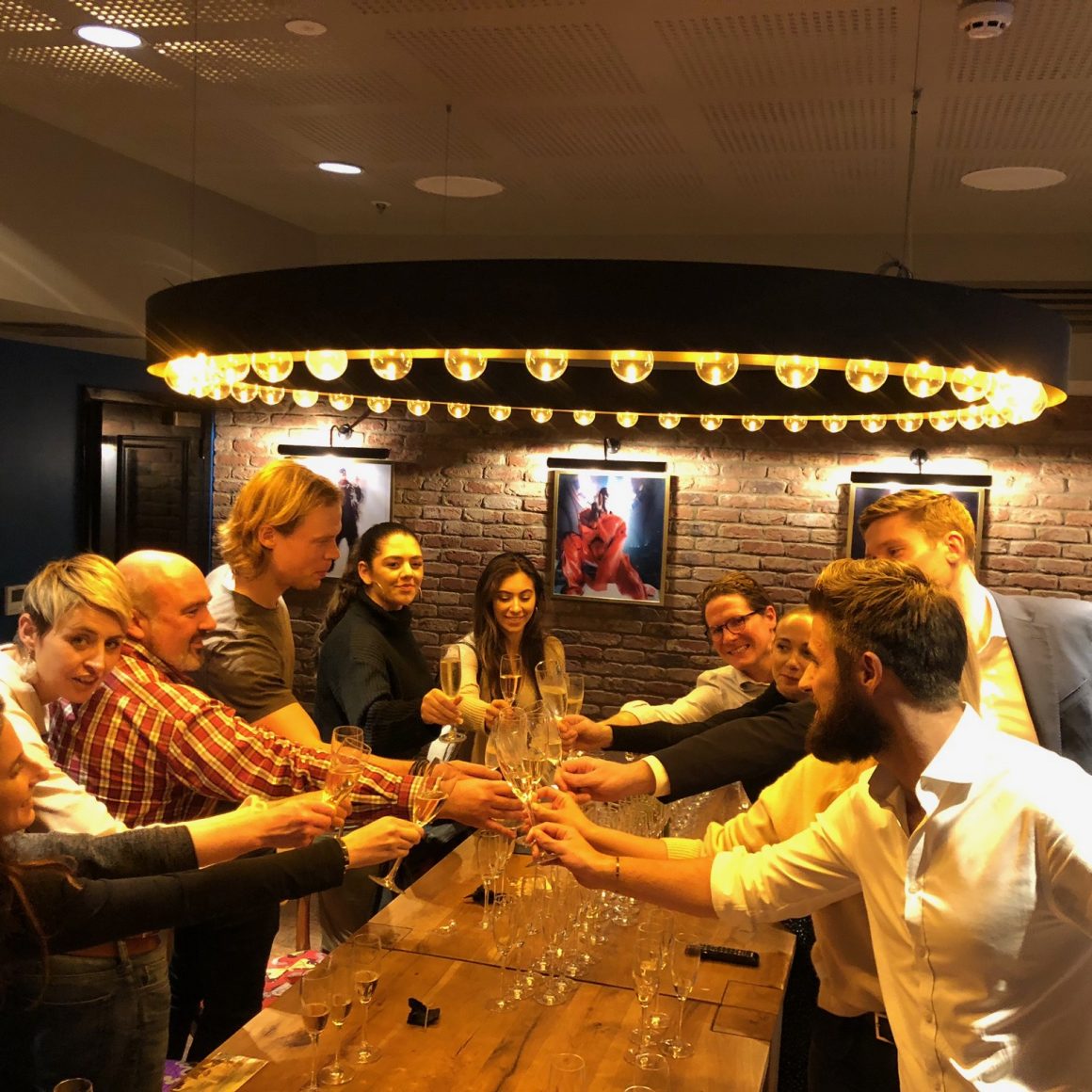 We had a lovely bubble-filled evening. It felt so good to be drinking great South African wines and we learned a lot from Debbie. The Curtain provided delicious canapés to top off the experience. If you are wanting to get hold of some MCC in the UK, do visit capclassique.co.uk and order yourself some. It's a perfect solution for your next event, or simply stocking your fridge at home.